Print and Go RIGOROUS Listening Centers for upper elementary!
Reading skills focus on listening comprehension!
Great to practice for test prep!
 Sign up below to get this FREE Month and weekly tips for ready to implement teaching practices!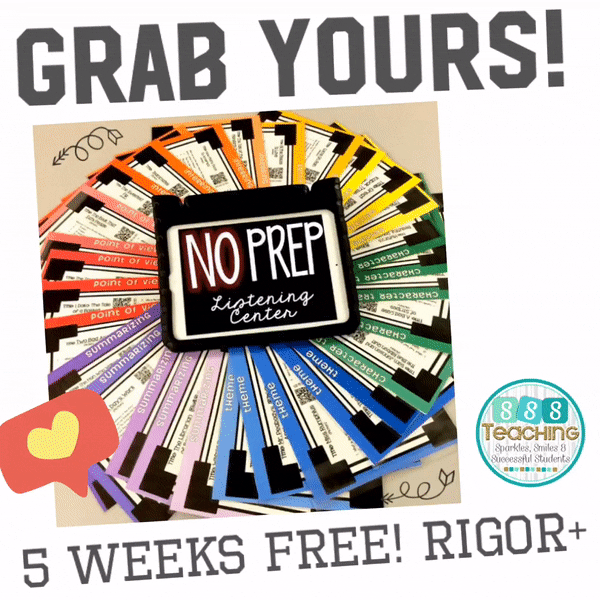 Why Listening Centers are loved:
Erin:
"My students were falling short on the listening portion of the state test. This is just what we needed to practice our listening skills. Thank you so much!"
Danielle K: 
"I always struggled with meaningful and appropriately timed listening center responses. The texts used are rich and authentic. The questions are well written and truly require the student to actively listen to the story. Love them!"
Kimberly:
My students LOVE these! My listening center is hands-down the "popular" center now! Thanks!!!