Student Engagement ALL. YEAR. LONG: Your Best Ideas to Keep Up Momentum and your Class Running Smooth
You already have your great back to school ideas especially for Open House and are looking to find great classroom routine that will help your class run SO SMOOTH all. year. long!
1. Incorporate Listening in your reading instruction
Listening is SO IMPORTANT! This is nothing new but how do you incorporate it? Read alouds can be time consuming but I have always carved out time. What else can be done in the classroom for this important comprehension aspect?
Podcasts are a great way to incorporate short listening aspects into parts of your day like dismissal, transitions, etc… that make sense to listen but can be doing other things!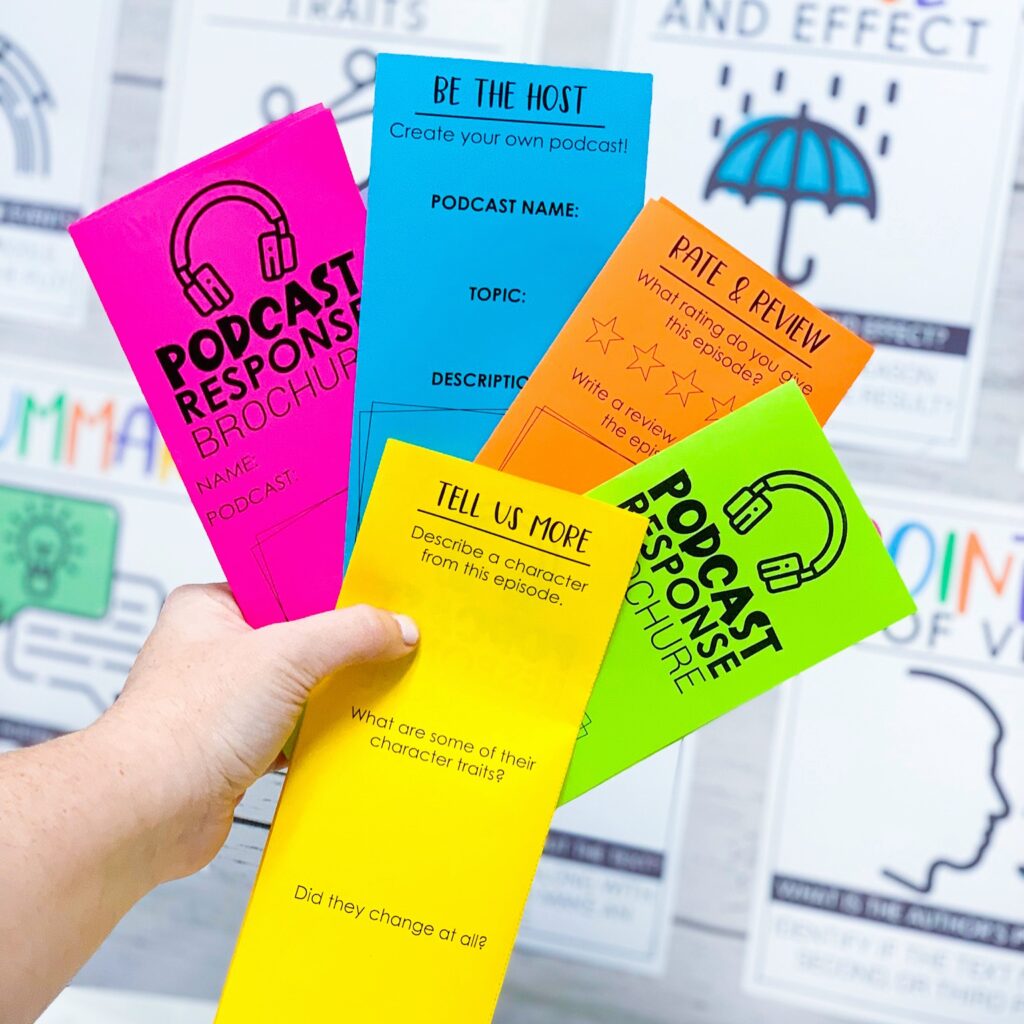 The one way I did this in the classroom was a listening center as part of our reading rotations. I wanted to hold students accountable but find a way that upper elementary could be involved. Read all about it here!
No Prep Listening Centers were a game changer for my classroom as they were easy to implement, focused on skills (that directly aligned to what we were doing that week!), and gave my students something rigorous listening practice!
With 10 skills and more being added – it lasts the WHOLE YEAR!
2. Bathroom/Restroom Management for the Classroom
So I had these touch lights for Cave Day – worked great, fairly inexpensive and can be reused….. and I saw…..
How perfect would touch lights be for restroom or classroom management?! An easy non verbal signal or great to use for voice level as well! For a fairly cheap price what an easy no brain way to establish classroom routine and SEE it in action!
3. Building a center or station classroom routine EASILY!
Build a transition routine EARLY! If you do stations or centers in ANY GRADE – make this easy:
use timers (hello Alexa Echo!!) Countdowns are great for younger students to know about how much time is left.
use partners and rotation schedules and easy ways to pair up
use music (hello Alexa again!)
Make it a game to beat the transition time!
Some of my favorite stations or center are open ended for students. I love using Science Solvers to bring up our excitement and let students explore as well!
The Prime Day guide for teachers! If you want to see any other great ideas…